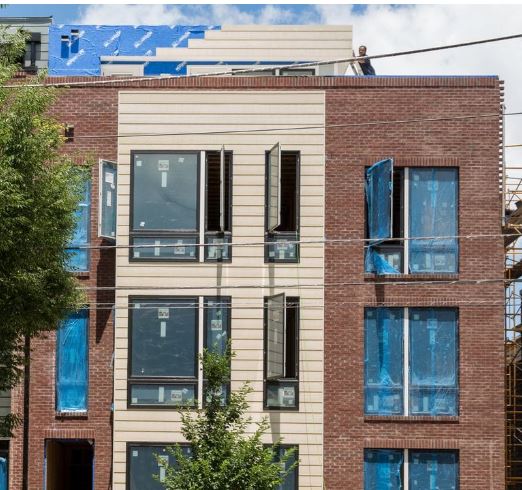 Three adjacent low-rise condominium buildings on Harrison Street NW, between 44th Street and Wisconsin Avenue, are an unusual sight in the District's Friendship Heights neighborhood.
Close-by homes are mostly decades-old single-family dwellings, though there are two-story red brick garden apartments on both sides of the condominium buildings, 4335, 4339 and 4343 Harrison.
Our Sola Apartment Building renovation of a Victorian Row House in Dupont Circle was recently featured in the Washingtonian Magazine in the article "Scandinavian Sensibility in DuPont Circle".  It's a great profile of an amazing roof deck!