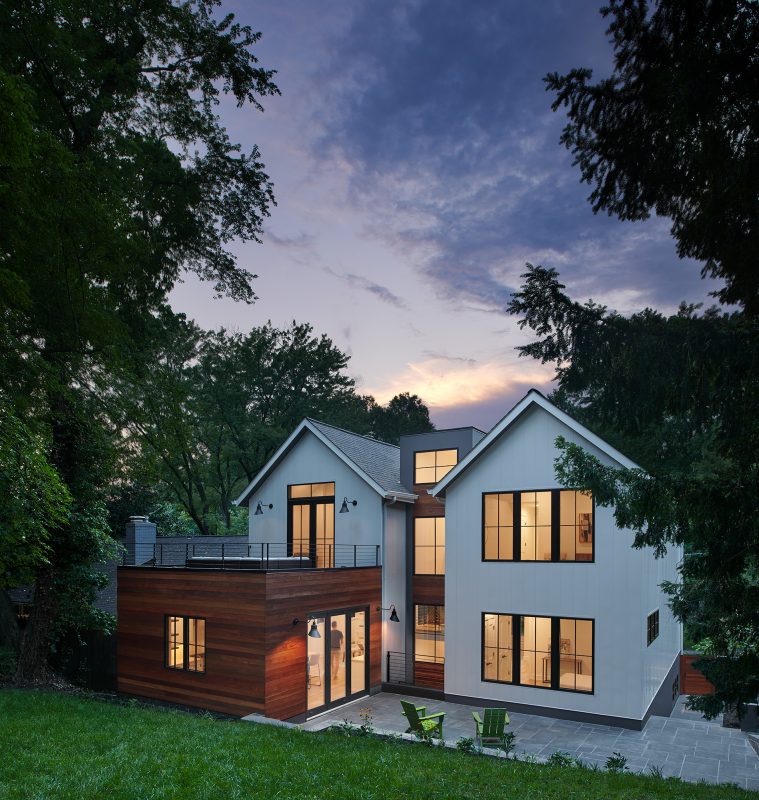 Two Gables Residence
Kent |  Washington, DC
Drawing on traditional farmhouse buildings as design inspiration, this house is conceived as two gabled volumes, separating the public and private functions of the house.  A dramatic three-story stair tower connects the two wings and fills the center of the house with light.
The exterior of the house is rendered in a simple, but elegant palette of materials: white metal, gray stucco, and rich wood.  Contrasting these materials are black windows that create a charming yet modern reinterpretation of traditional forms.
Connection to the outdoors was a design priority.  Oversized windows provide views out to the lush landscape.  The wood clad kitchen volume can be opened with a large folding door that dissolves the barrier to the exterior and allows for the courtyard to become an extended living room.