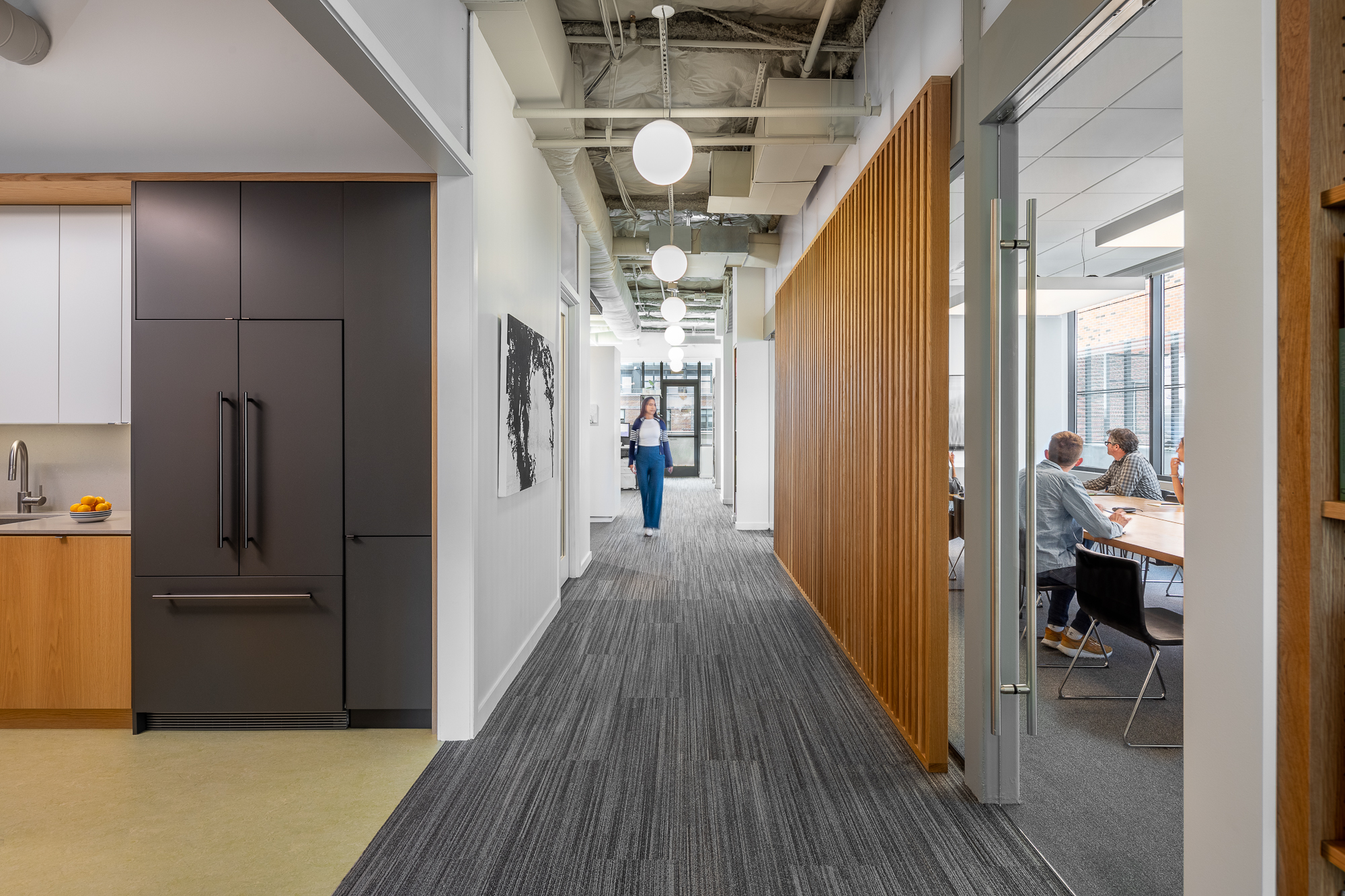 TWA | MG HQ
H Street Corridor
Washington | DC
TWA | MG HQ was conceived as a collaborative and creative workspace environment for two allied professional design studios.  The north studio was occupied by our own studio and the south studio by Moody Graham Landscape Architects.  Rather creating a "glory wall" to the two firms, the entry lobby serves as a gallery for local artist.  It's an inspiring way to enter the suite everyday and helps to spur the creativity of our teams.  The two studios are connected by a central axis that serves as both as a spine to connect shared functions as well as a communal library between the two offices.  The walls of the library are lined with white oak bookshelves – a natural material that repeats in the office and warms up the entire space.  Locating two related, but independent professional firms in a single suite, allows for a dynamic and diverse experience that is rarely seen with the small firm experience.
The suite offers twelve-foot ceilings and exposures on all sides.  This allows for distant views to the exterior and the surrounding DC skyline.  This includes views of the Capitol Dome, Library of Congress, Capitol Hill, and the dynamic H Street Corridor.  The studios also have direct access to roof decks which the teams enjoy at all hours of the day to get some fresh air – or hand sketch a detail in sunlight.
The studios were designed with as much flexibility as possible for working.  There are open studios, some private rooms for taking zoom calls as well as break out spaces and flex rooms for informal meetings.