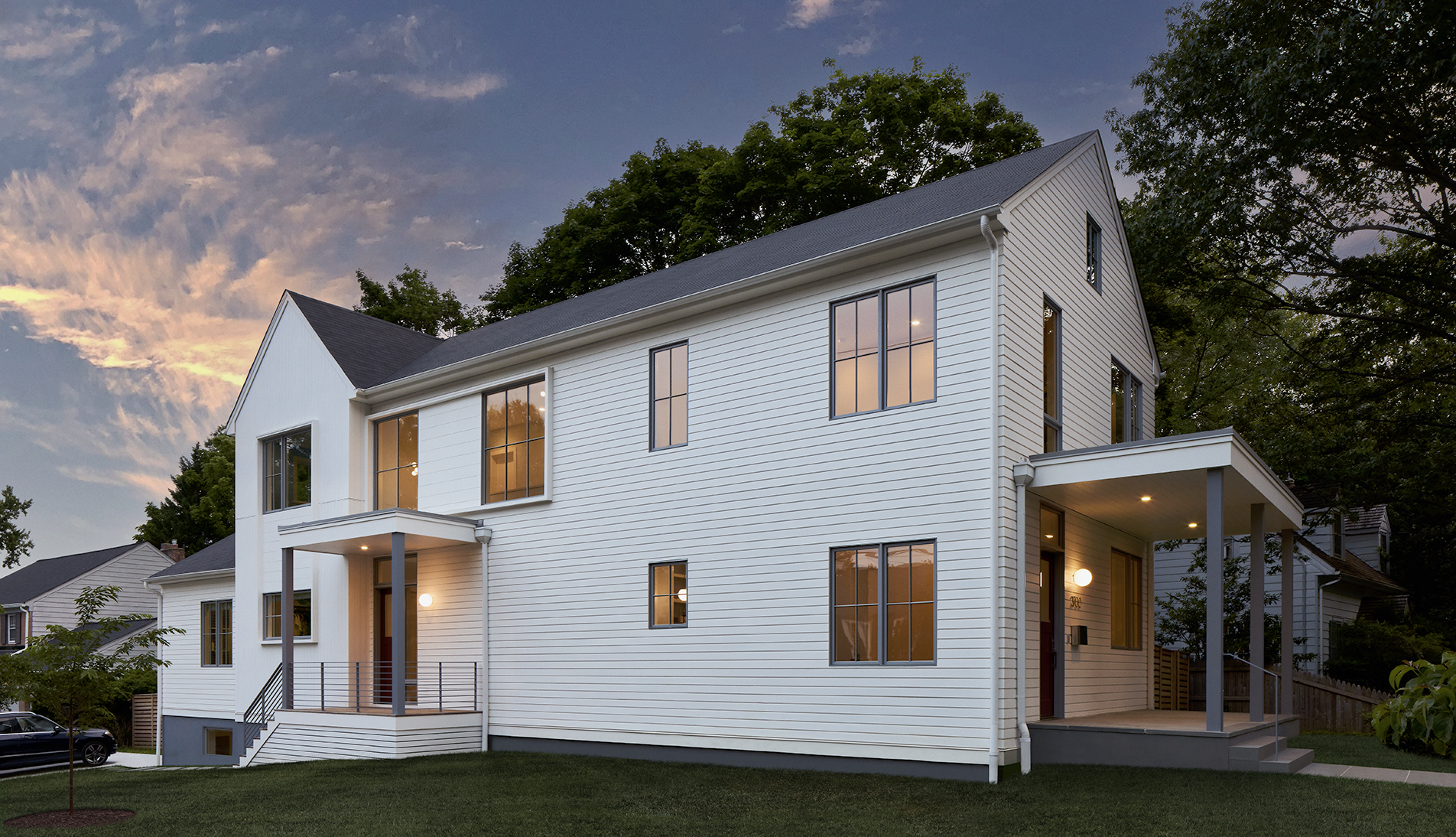 North Chevy Chase Residence
Chevy Chase Maryland
This classically modern single residence is located in The Village of North Chevy Chase Maryland.  We were approached by the clients to create a new residence that will be their forever home, which meant that building had to be flexible and expandable (or contractable) for their needs as they aged while working within a relatively tight budget.  The site was steeply sloping corner lot.  We took advantage of that by creating two "front" doors.  The primary one faces Kenilworth Drive is close to grade and can be easily adapted for a ramp or low threshold entry.  That façade also presents a modest two story read to the lower scale neighborhood context.  The secondary entry is more for day to day use and closer to the parking area.
The primary design parameter was to incorporate a primary suite on the main living level.  The owners also have an extensive collection of books which was accommodated by a dedicated library space as well as integrating many built-ins throughout the residence.  A dramatic two-story space over the living room is a highlight of the house.
The house is simply constructed with standard sized studs and wood trusses. This help to keep costs in check while also limiting construction waste.
Many age-in-place design features were incorporated including generous circulation, wide doors, zero threshold showers, framing to accommodate a future residential elevator and blocking in the walls for future grab bars if they are needed. This project is currently under construction.