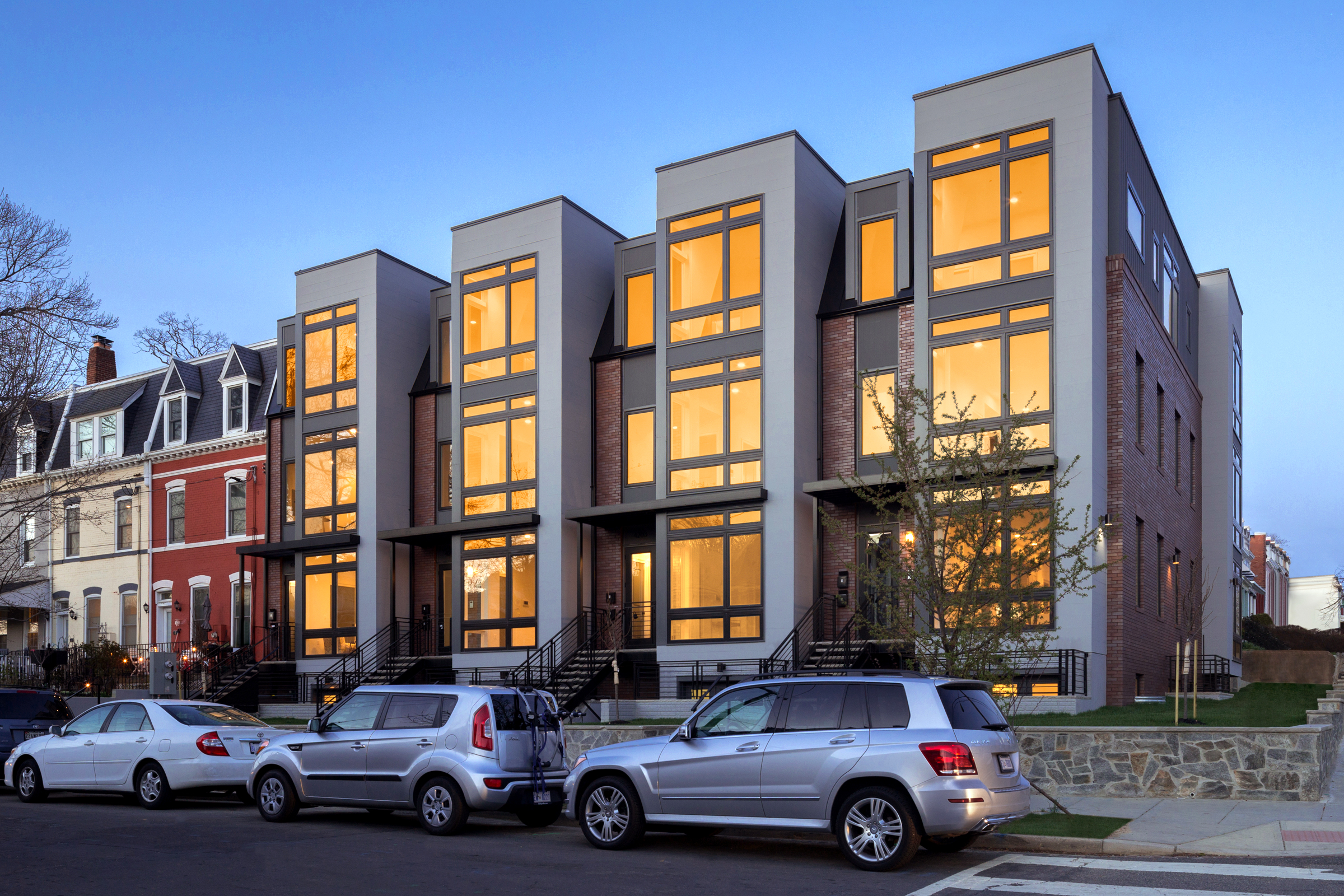 Flats at Upshur
Petworth |  Washington, DC
Occupying a prominent corner of the burgeoning Petworth neighborhood in Northwest DC, these four new construction flats offer a modern counterpoint to the traditional row houses that populate the neighborhood.
Using the adjoining mansard roof as a datum, the brick base of the building continues the two-story read around the corner reducing the overall scale of the eight-unit development.  Bay projections, a traditional element in Washington, double as light boxes driving daylight deep into the flats.  New modern steel structures pick up the rhythm of the porches while providing shelter for the front doors.  Vertical elements inspired by dormers gives each building a unique entry.
Unlike the typical urban row house, the rear elevation of this project is quite visible from the east.  The bays and large porches filter that exposure and allow for further extension of the living spaces of the modest flats.  Internally the layouts are open and simple, reflecting a contemporary lifestyle desired by the marketplace.
While unapologetically modern in execution, the architects worked hard to create buildings that seam well into a mixed and vibrant neighborhood context.