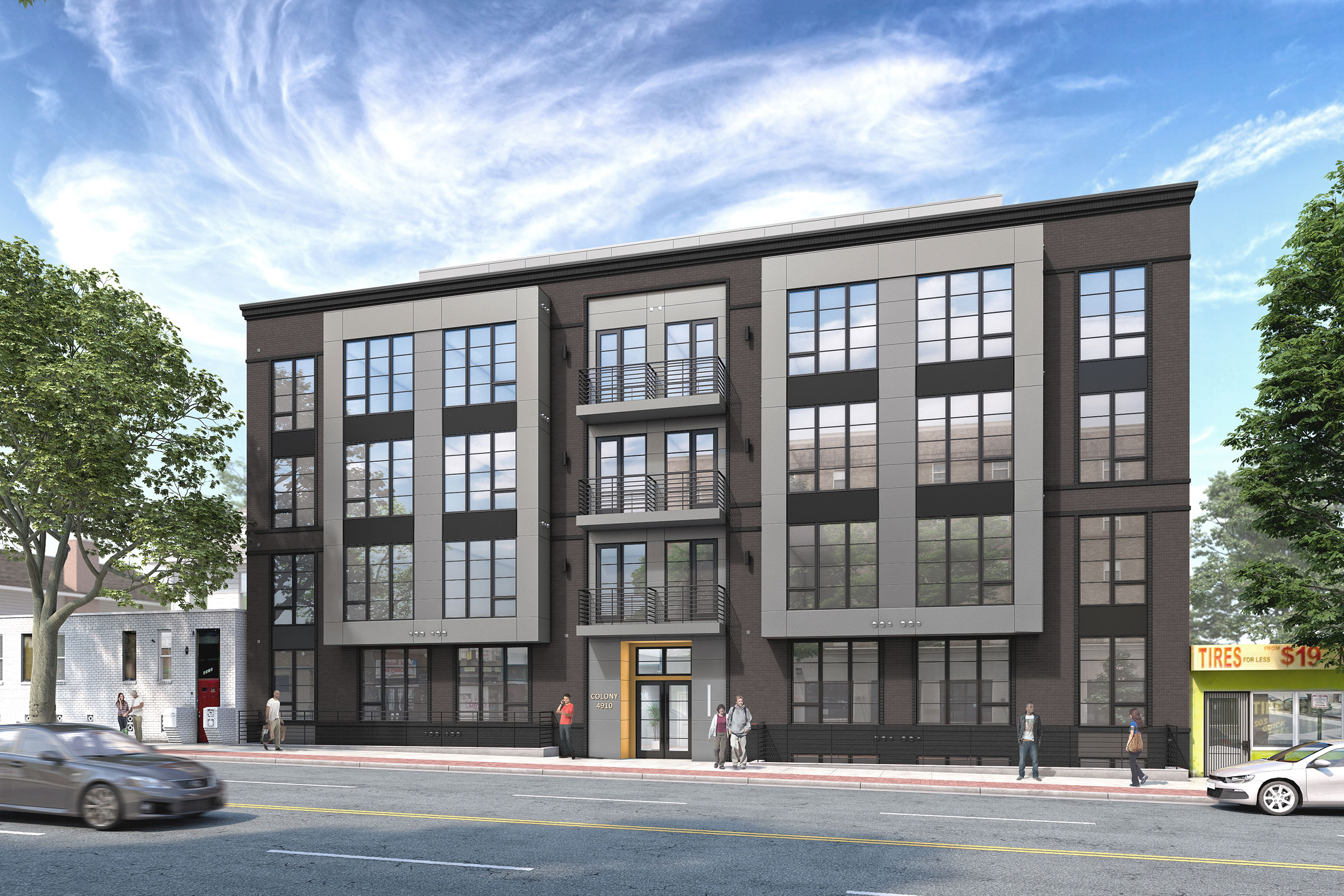 The Colony on Georgia
Petworth |  Washington, DC
Located along the major arterial road of Georgia Avenue the Colony at Georgia is a new construction, 45 unit multifamily building that sits on the site of a former Chinese take out restaurant. The namesake was inspired by the Colony theater that occupied the site across the street.
The project will deliver a mix of one and two-bedroom units.  The penthouse units will enjoy private roof decks with great views of the cityscape.  Bonus density for participation in the Inclusionary Zoning Program through dedicated IZ units as well as penthouse habitable space was incorporated into the development.
The Colony was permitted through the DCRA Velocity program and is compliant with the DC Green Construction Code.  Total construction area of 38,000 sf.
Client
ERB Properties, LLC