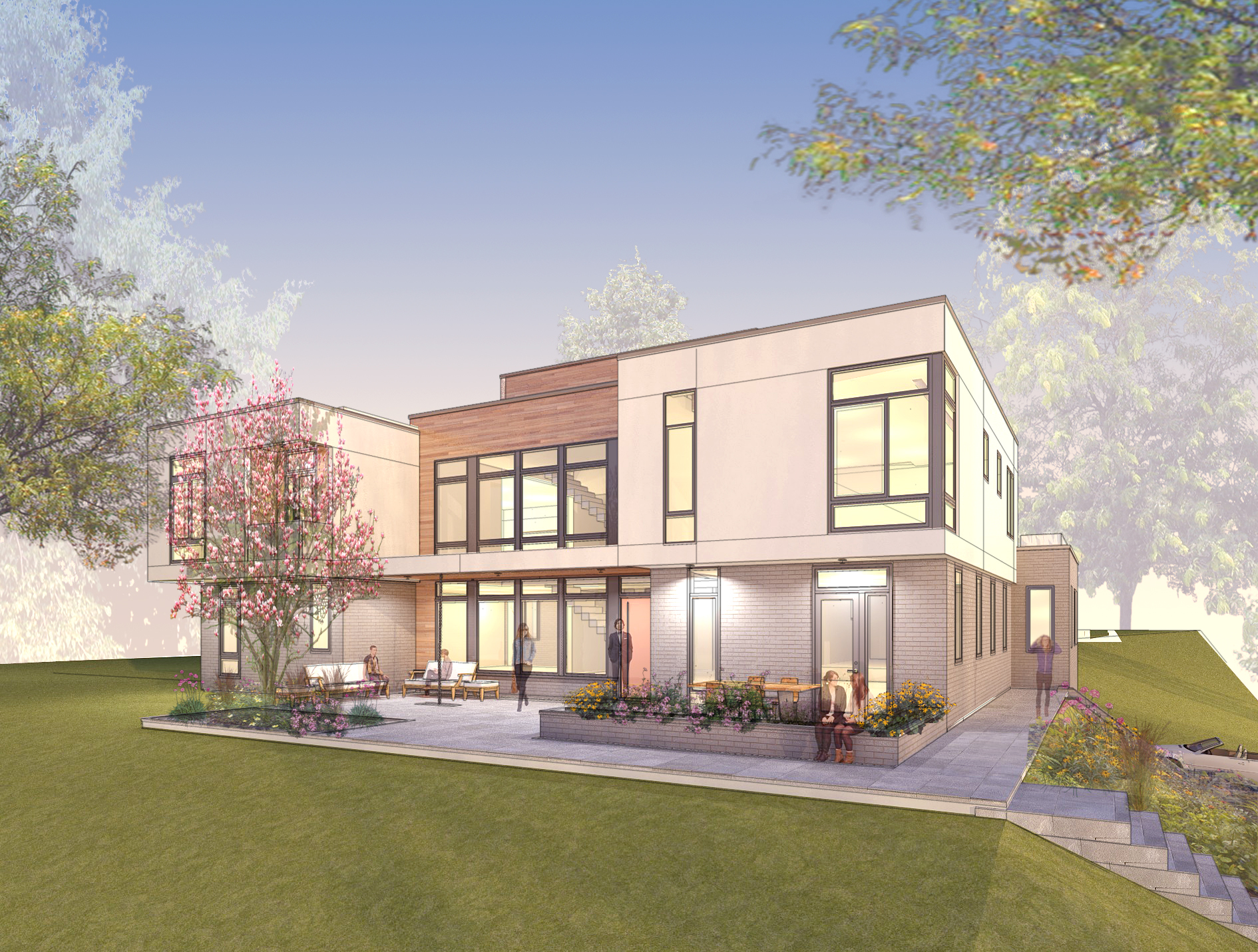 Oregon Avenue Residence
Renovation and Addition
Northwest Washington, DC
Located along Rock Creek Park in upper northwest the recent purchasers of this one story brick ranch house wanted to take full advantage of a beautiful, sloping site and views of the park. The program for the renovation was to expand the house by removing the roof of the existing structure and create a full second story. A second floor addition allows for four bedrooms while retaining a second master suite on the ground floor for aging in place. A small third floor addition, set back at greater than 1:1 ratio to diminish it's reading from the park, allows for stair access to a roof deck for enjoying the proximity and views of Rock Creek Park.  This property fronts on Rock Creek Park and as such falls under the Shipstead-Luce Act.  The proposed design required Commission of Fine Arts approval.
The building is an unapologetically modern dwelling that is finds its inspiration from the park. The large windows, balconies, and roof deck orients the house towards the park and celebrates its presence. The new house will be an contemporary addition to the neighborhood and would help complement the overall experience of the park while bringing the home in-line with the more upper-scale properties in the neighborhood.
This project is currently under construction and is expected to deliver late spring of 2016.
Teass Warren performed the following services: Architectural Design, Construction Documents, Commission of Fine Arts Approval.