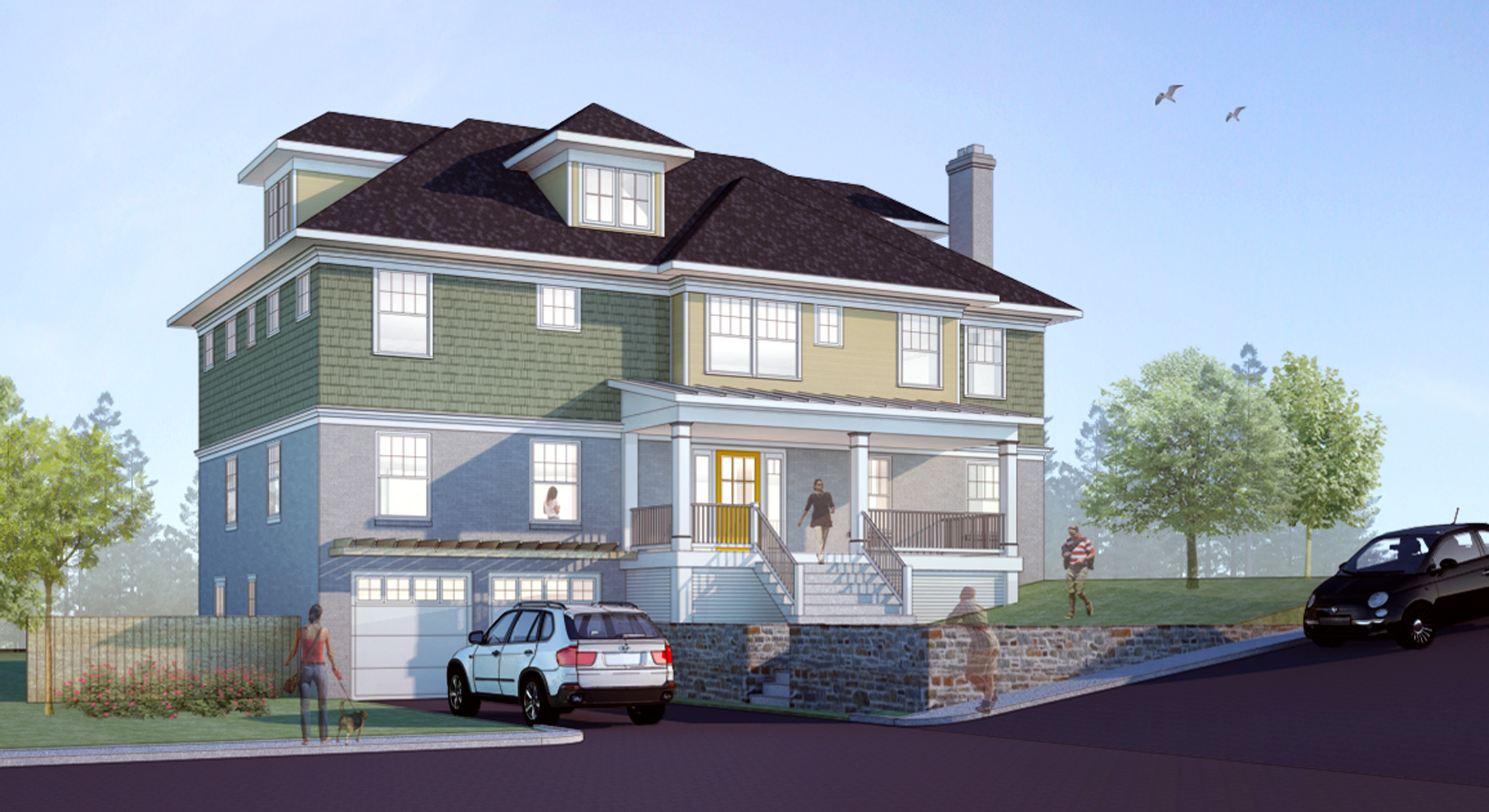 Dover / 27th St N Residence
Renovation and Addition
Arlington, Virginia
The owners of this existing ranch style brick building in Arlington were quickly outgrowing it with their expanding family. They approached the general contractor and Teass Warren with a program to more than double the size of the house. It's sited on a large lot that almost felt like being in the woods.  The existing building, while having a generous footprint, but did not take full advantage of site.  One of the goals of the project was to integrate the new building more fully with the landscape by opening up the living spaces to woods.  The majority of the new square footage was added as a second floor, with 3 large bedrooms and a luxurious master suite.  The first floor was completely reworked with a dramatic 2 story entry, new family room and generous guest suite.  The guest suite allows for aging in place as well as to provide comfortable accommodations for frequent family guests.  A large teaching kitchen was also a program requirement.  The owner's profession for educating kids in good eating habits through workshops at the house.  A new screened porch, that feels like a treehouse nestled in the woods, expands the living space and creates and sheltered outdoor room.  The screen panels can swapped out for glass panels to extend the usability of that space for multiple seasons.
This project is currently under construction and is expected to deliver fall of 2016.
Teass Warren performed the following services: Architectural Design, Construction Documents, Limited Construction Administration.