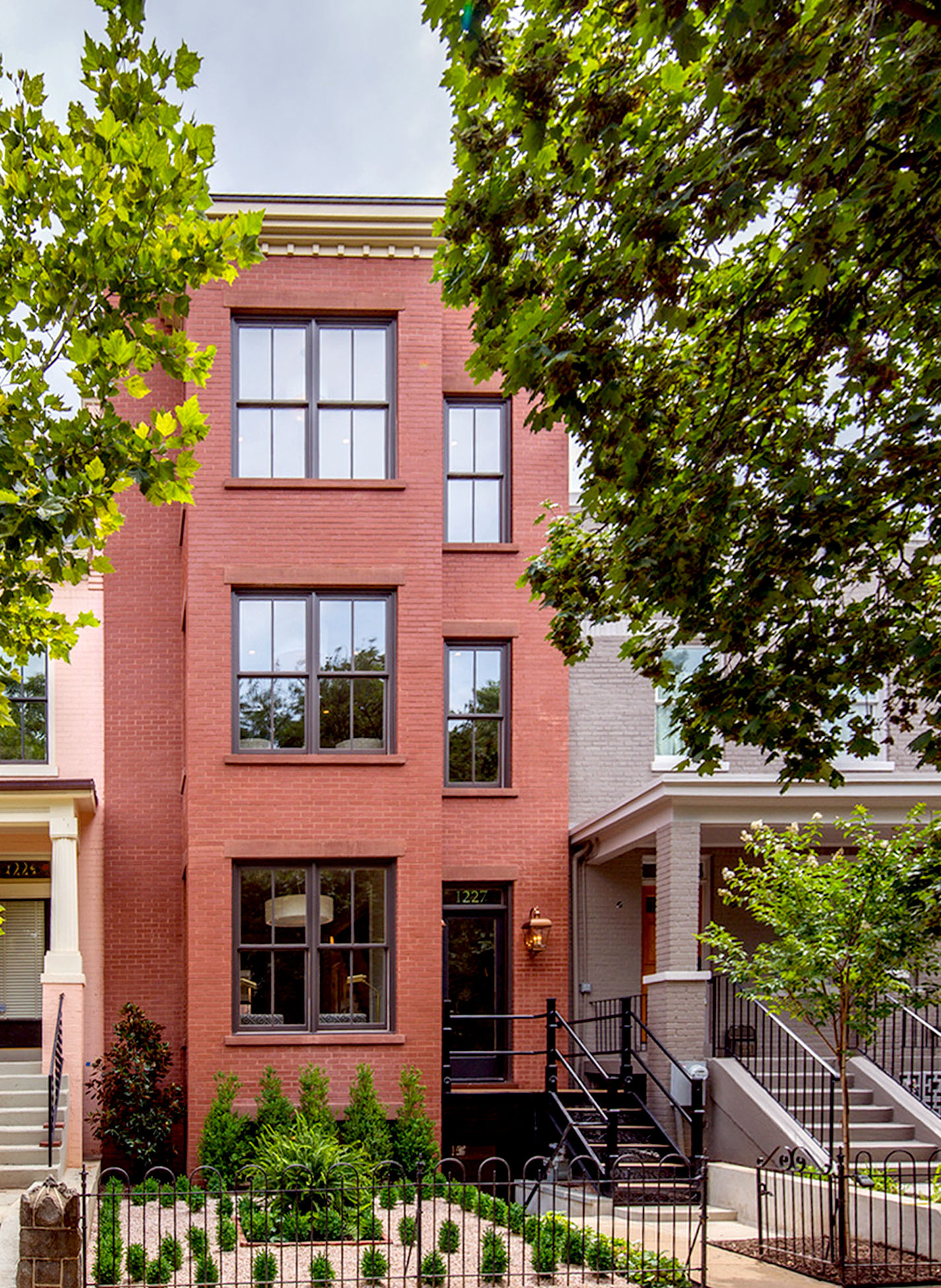 1227 F Street Renovation
Washington, DC
Located just off of the H Street Corridor, 1227 F Street is a major renovation and addition to an existing dilapidated rowhouse structure.   The new project maximized the stories allowed by zoning to create a luxurious main dwelling unit and a spacious one bedroom + den english basement apartment.  The upper unit contains four bedrooms and three and one-half baths with a professional style, galley kitchen and large living spaces.
The design approach was to seam the new work into existing streetscape by taking clues from the surrounding context.  The building was refaced from the ground up, with brick similar to other buildings on the block, which also helps to disguise the new taller 3rd floor.  The ground floor plan was significantly reworked with large cased openings separating rooms.  This allows deep views through the house and the feel of a modern open concept, while while maintaining distinct, historically proportioned rooms.  A large staircase, open to all floors, allows for a vertical connection not typically found in narrow rowhouses.  A roof deck off the 3rd floor adds an extra level of amenity space to a generous master suite.  All ceilings were raised to ten foot to further enhance the feeling of opulence and luxury.
1227 was completed in the summer of 2015.