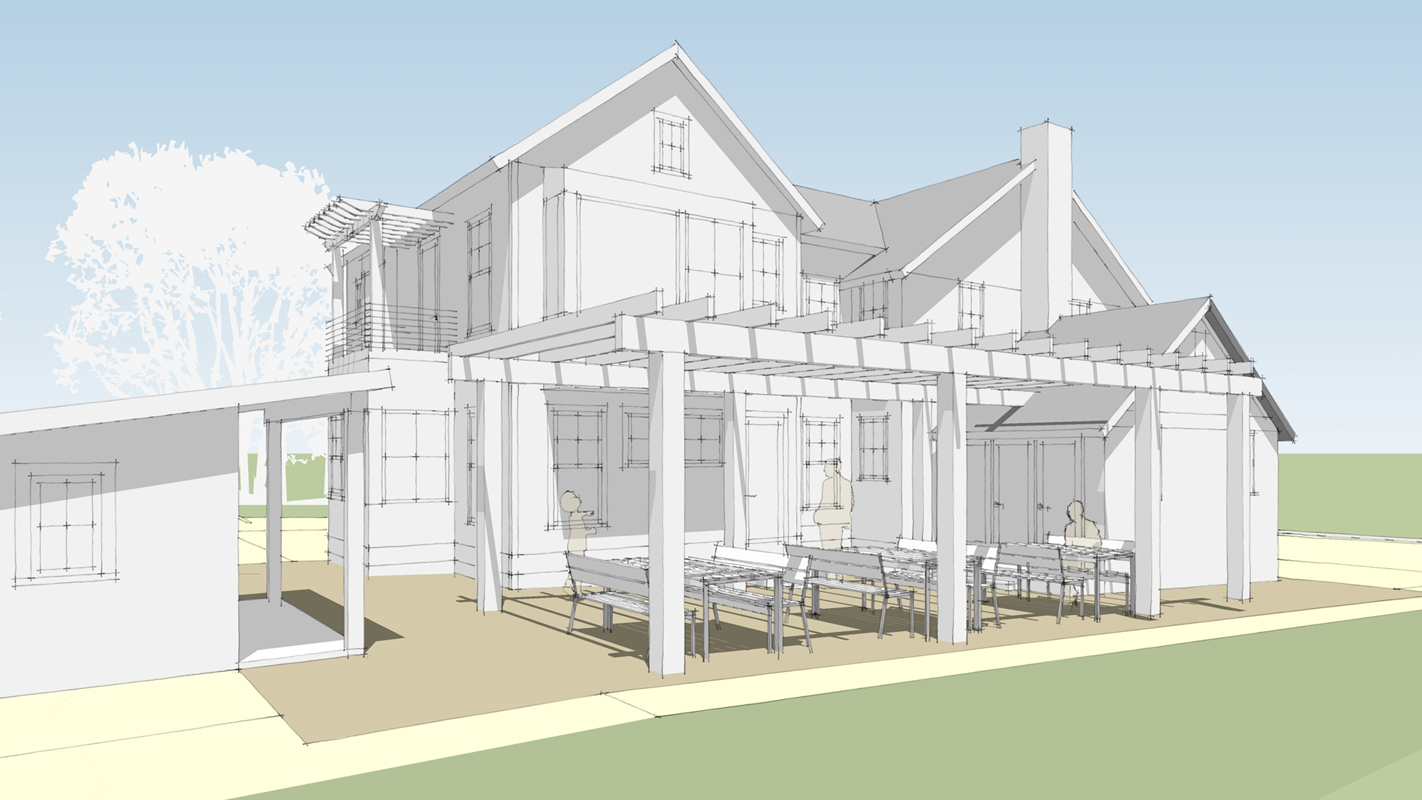 Vacation Lane Residence
Arlington, Virginia
The owners of a fairly typical Arlington brick colonial were quickly outgrowing their small house. A young family with two small children they were busting at the seams. TWA was brought in to analyze what was feasible with their odd shaped lot, relatively tight budget, and the constraint of staying in the house as long as possible during construction. TWA proposed to keep the existing structure intact and siting a new addition in the existing rear yard. This allows the owners to occupy the existing house for several months before the need to break through during construction while also capitalizing on the inherent value of the existing building.
Taking its clues from the colonial form, the new addition nearly doubles the size of the house by providing a new kitchen / family room on the ground floor and new master suite on the second floor. A new "hyphen" connector piece contains a new staircase and improved laundry and mudroom functions. Several "quite spaces" – like a reading nook housed in a new second floor bay window, were also created through the home to give individual family members dedicated quiet retreats from the daily chaos.
A large porch softens the front of the house with a new more welcoming face. Large dormers were added to the existing second floor bedrooms to draw in more light to those dim spaces.
A new beirgarten, anchored by the family room to the south and a relocated accessory building to the north creates expanded outdoor living areas. A new trellis, planted with hops, will shade the beirgarten during the summer months.
The design goal was to create an entirely new experience of the house by seamlessly integrating the new structure with the existing one, while improving the overall aesthetic and function.
This project is currently under construction.