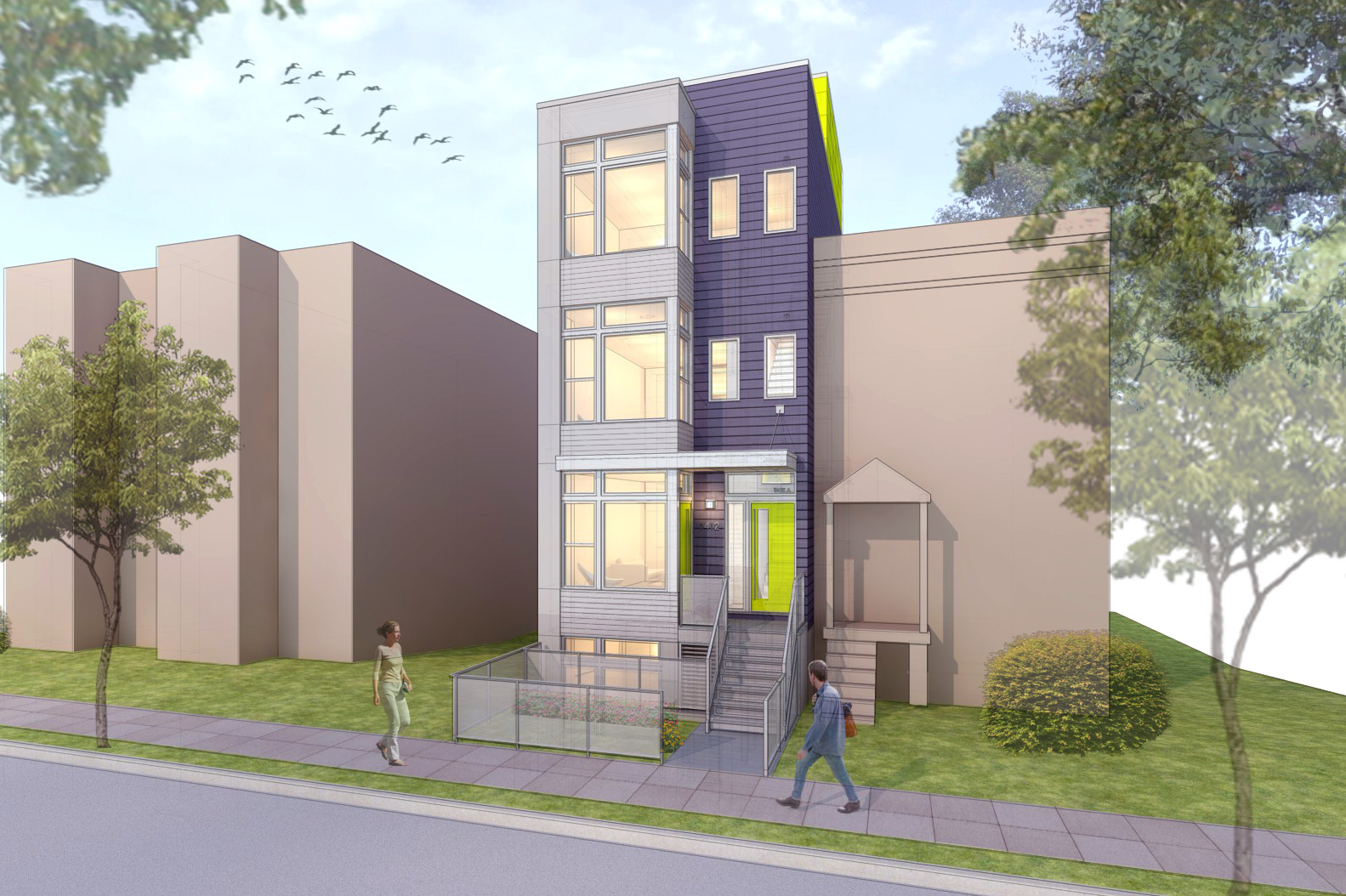 Montello Avenue Residence
New Construction Rowhouse
Northeast Washington, DC
Located in the up an coming Trinidad, neighborhood this project is entirely new, ground up construction. The surrounding area is close to Galludet University and the hip H Street Corridor. The lot was vacant for some years, likely due to a fire. The owners of the adjacent property purchased the property with the desire to construct a new, modern two-unit flat. Each unit is two stories. Unit One is shared between the cellar and ground floor. This Unit would be available for sell or rent. The upper Unit located on the top two floors would be owner occupied. The floor plans are very similar between the units allowing for structural and mechanical efficiency. A new roof deck is provide to take advantage of distant views of downtown DC and the National Cathedral. The project makes a modern statement in an urban fabric that is a mix of older houses as well as relatively new construction.
This project is currently under construction and is expected to deliver fall of 2016.
Teass Warren performed the following services: Architectural Design, Construction Documents, Construction Administration.