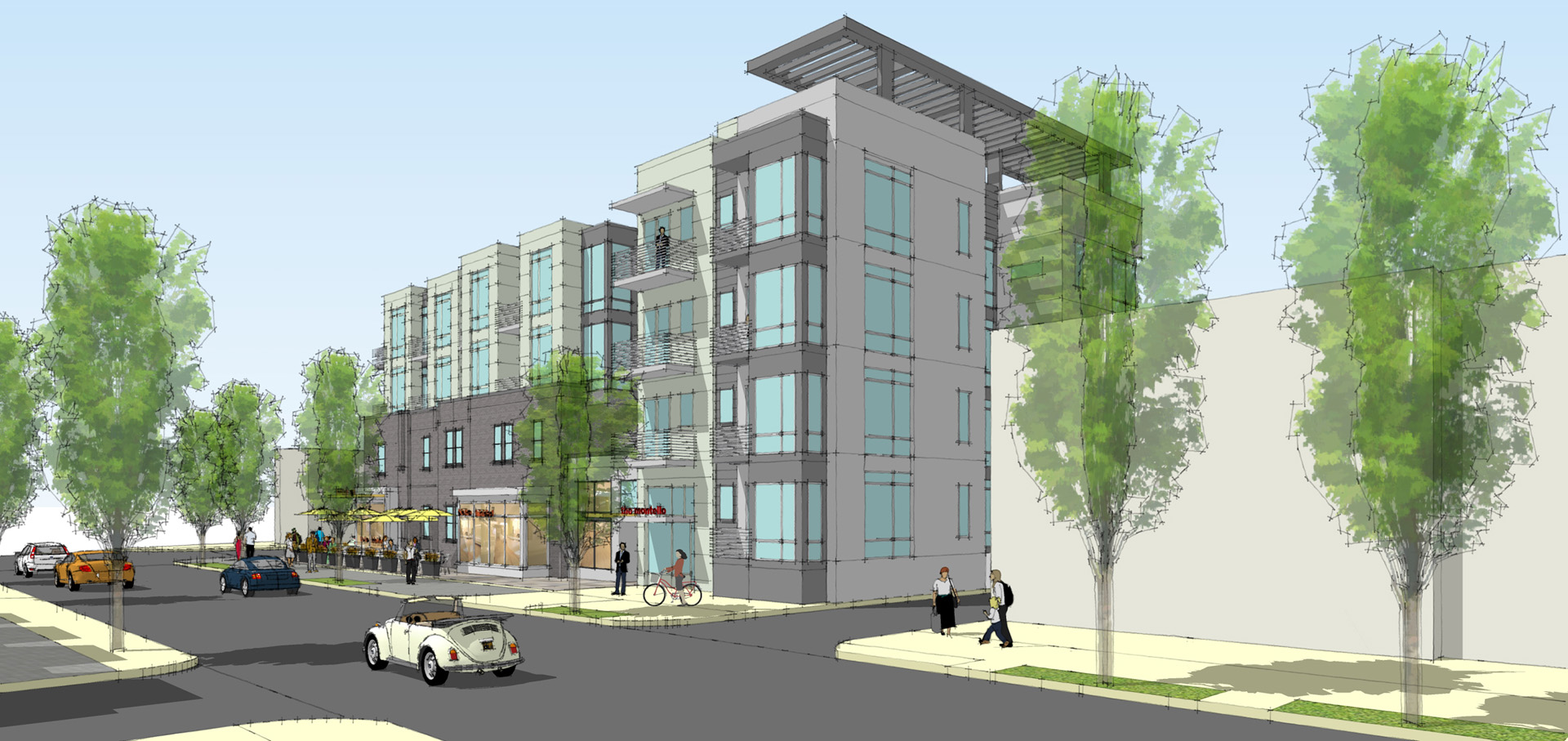 Montello Avenue
The Montello is a new four-story condominium by Thornton Development located in the Trinidad neighborhood in Northeast DC. Inspired by the changing neighborhood the proposal is modern intervention that respects the existing structures at the corner of Montello and Florida Avenues. Phase One is a new ground up structure located on two vacant lots that were subdivided into one record lot. The eight unit building is located just off the H Street NE – an exciting neighborhood with an great energy. That energy inspired the design on the project. Conceptually, the building is a modern composition of large rectangular volumes composed to respond to views and site conditions.
There is a significant Green Area Ratio requirement for this project. We incorporated several sustainable features including permeable pavers and a vegetative roof.
The project is currently under construction.