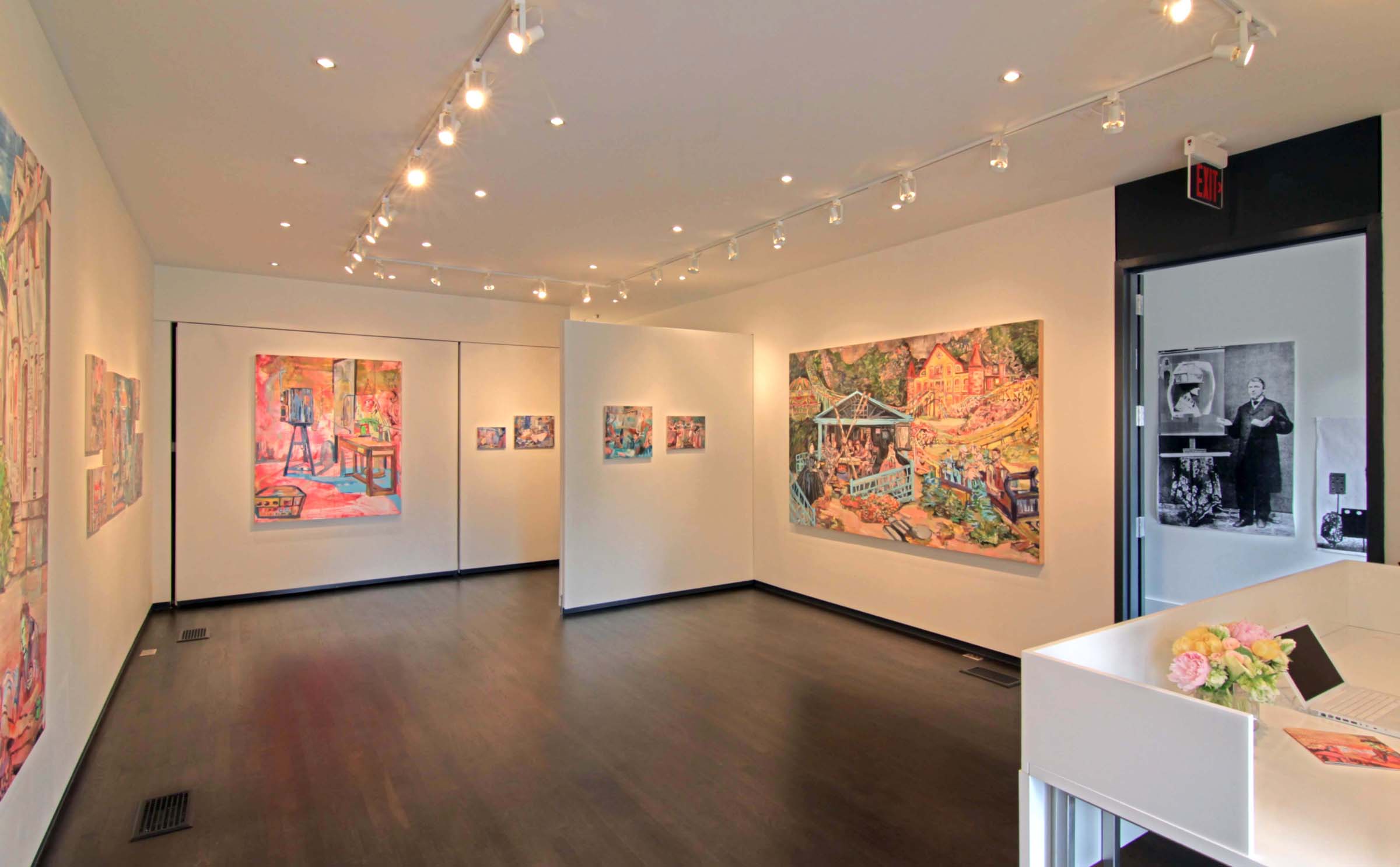 Heiner Contemporary
Washington, DC
Straddling both a function driven design with a minimalist aesthetic, the space utilizes creative storage and moving wall concepts to create a dynamic art gallery and place of business. Located in upper Georgetown, the existing 950 square foot retail space was both expanded with a rear addition, and renovated internally to make room for the new program.
The primary gallery is adapted through the use of large operable wall panels which swing open to create additional art display areas and gathering spaces. A second layer reveals art storage in one case. A private gallery in the rear doubles as an extension to the primary gallery for larger events, but also allows the owner to have private art viewings with her clients. Steel windows and doors open the gallery visually to the garden court beyond which can also be used for overflow space during larger openings.
The project required approval from the US Commission of Fine Arts and the Old Georgetown Board.
Client
Heiner Contemporary